Innovative Products That Make Life Easier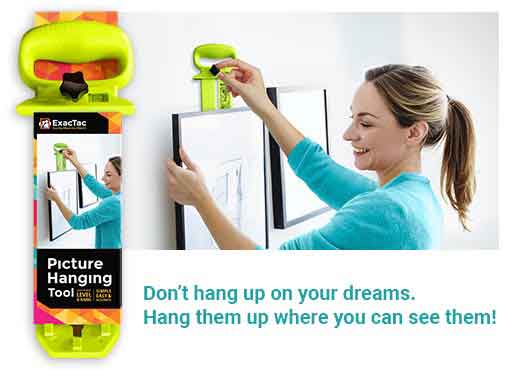 ExacTac Product Design

Introducing the ExacTac Picture Hanging Tool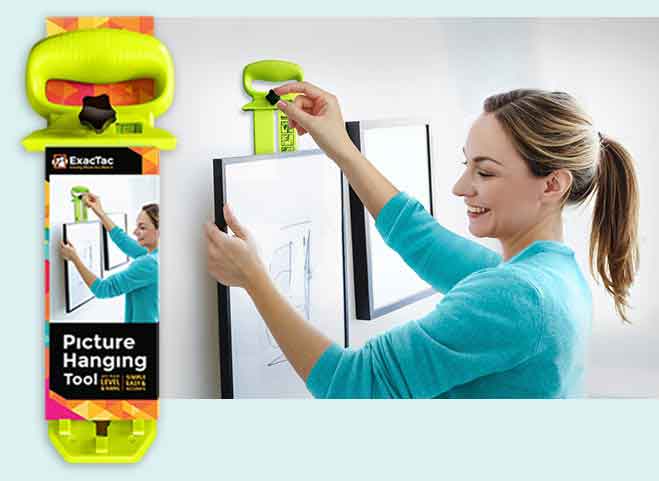 Works with all hanging hardware:
• Picture wire • D-ring
• Sawtooth hook • Keyhole
I love the way the magnet in the Exactac holds the nails in when you hammer them into the wall. I also love that it has a leveler on it so that its easier to hang bigger pictures straight and level. Now I use it to hang all my pictures.
– Rasta A.
Love that it holds the nails for you. No more hitting my fingers with hammers. THAT alone is so WORTH IT!
– Sherry J.
OMG! Great Invention! I used to be intimidated to hang pictures until I used this genius tool. Now I hang all my pictures with ease, and confidence, knowing my pictures will be straight & level. Thank you!!!
– Harris L.