Hang It Perfectly Every Time.
Simple, easy and accurate
Works with all types of hardware
Built-in level keeps picture straight
Just place, level and hang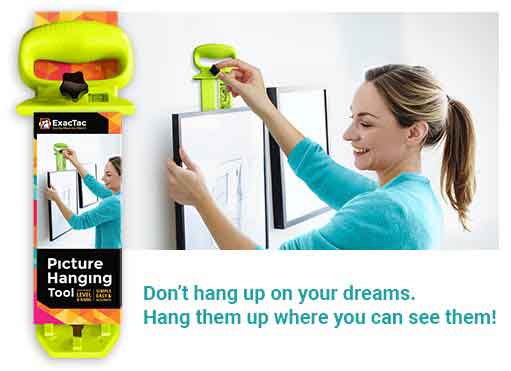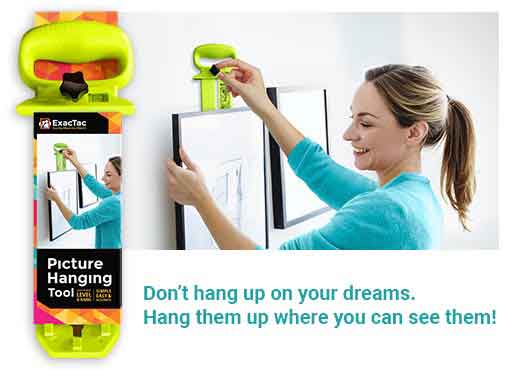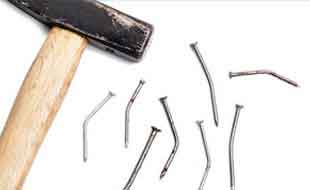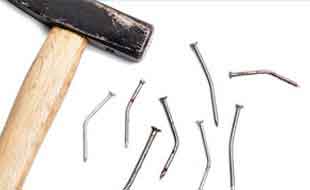 Do you dread hanging pictures because of the time it takes to measure and mark your walls?
Do your walls end up with lots of mistake holes because of bad measurements?

No other picture hanging tool holds the nail for you, keeping your fingers free from the hammer.
Frustration-Free Picture Hanging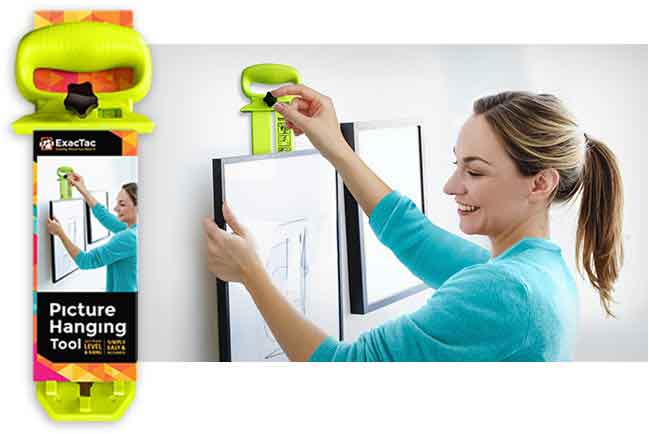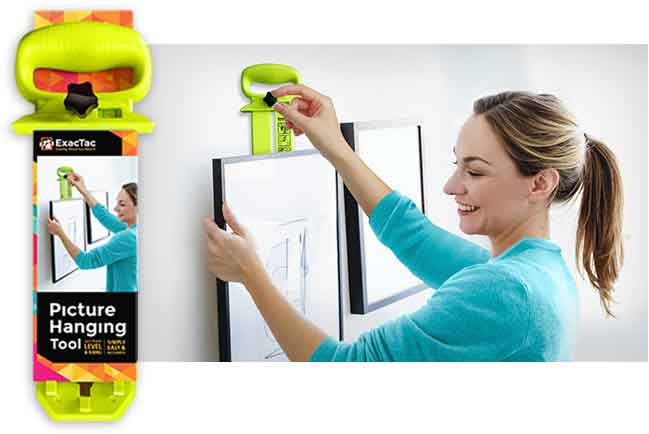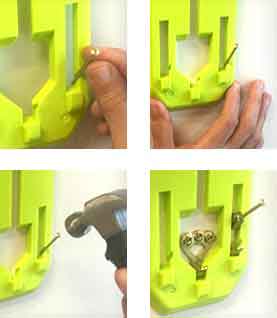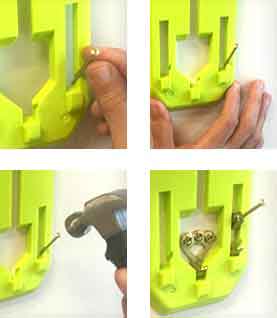 ExacTac Picture Hanging Tool
works with all hanging hardware including picture wire, D-ring, sawtooth hook and keyhole hardware.
Easy to Use. Save time and frustration. With no measuring or marking, the ExacTac picture hanging tool makes it easy to hang pictures like a pro.
No Measuring Needed. Just hang your picture on the ExacTac tool and place your picture exactly where you want it on the wall. No measuring or marking need. It's that easy!
No More Mistake Holes. Once in position, place hardware or nails into the slots on the tool. It's so easy to use, you always get it right the first time, eliminating those pesky mistake holes.
Works with All Hardware. Whether you are using picture wire, sawtooth hook, D-ring or keyhole, the ExacTac picture hanging tool works with all hanging hardware.
Always Straight And Level. The built-in level helps ensure that your picture hangs straight and even the first time every time.
It's Quick and Easy.
Hang It Perfectly
Every Time!

I love the way the magnet in the Exactac holds the nails in when you hammer them into the wall. I also love that it has a leveler on it so that its easier to hang bigger pictures straight and level. Now I use it to hang all my pictures.
– Rasta A.
Love that it holds the nails for you. No more hitting my fingers with hammers. THAT alone is so WORTH IT!
– Sherry J.
OMG! Great Invention! I used to be intimidated to hang pictures until I used this genius tool. Now I hang all my pictures with ease, and confidence, knowing my pictures will be straight & level. Thank you!!!
– Harris L.