3 Easy Steps to Hanging Your Artwork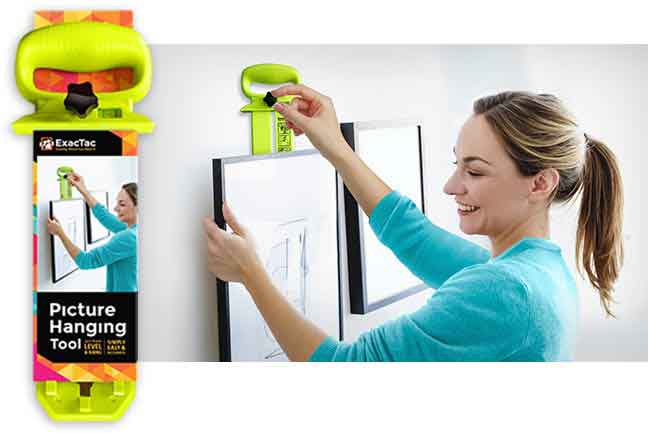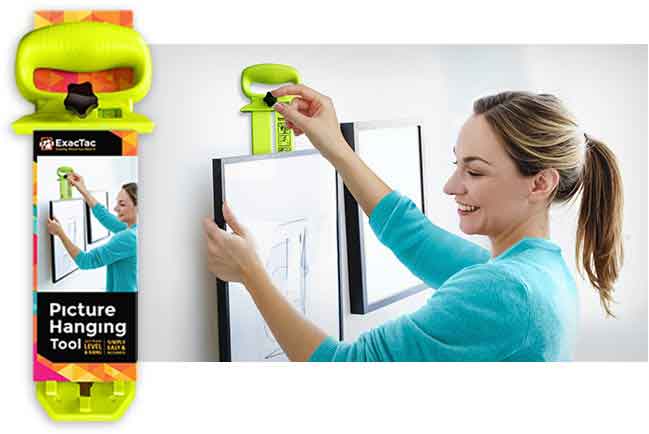 The ExacTac picture hanging tool is the best tool to use for quickly hanging gallery walls because it's so simple to use. It works with all types of hanging hardware and most importantly, there's no measuring or marking need!
Start by placing the lowest artwork first then move out and upward as you hang each piece. Just place hardware or nails in the slots and hang your artwork on the ExacTac tool.
Now place the ExacTac tool holding your picture frame right where you want your artwork on the wall. Keep the tool in position as you remove the artwork from the ExacTac tool and tap the nails into the wall.
Now you are ready to hang your artwork in place. Use the built-in level on the ExacTac tool to make sure your artwork is hanging straight. It's that easy!
Get The ExacTac Picture Hanging Tool
Plus get 12 gallery wall templates to use for inspiration to creating a stunning gallery wall.
Only $19.99